Drywizard Restoration & Drywall Inc. Is Offering Emergency Water Damage Restoration Services In Hillsborough County
July 24, 2023 at 16:37
Drywizard Restoration & Drywall Inc., a highly rated property damage restoration contractor based in Valrico, FL, is helping local homeowners restore their properties following severe water damage.
Regardless of whether the source of water damage is a plumbing failure like a broken pipe or a malfunctioning appliance or a natural event such as a storm or flood, it must be remediated quickly. If not addressed within a reasonable amount of time, standing water can seep into the foundational elements of the residential or commercial property causing unchecked damage in the long term. So, Drywizard Restoration advises Florida homeowners and businesses to treat all water damage as an emergency that needs to be handled swiftly.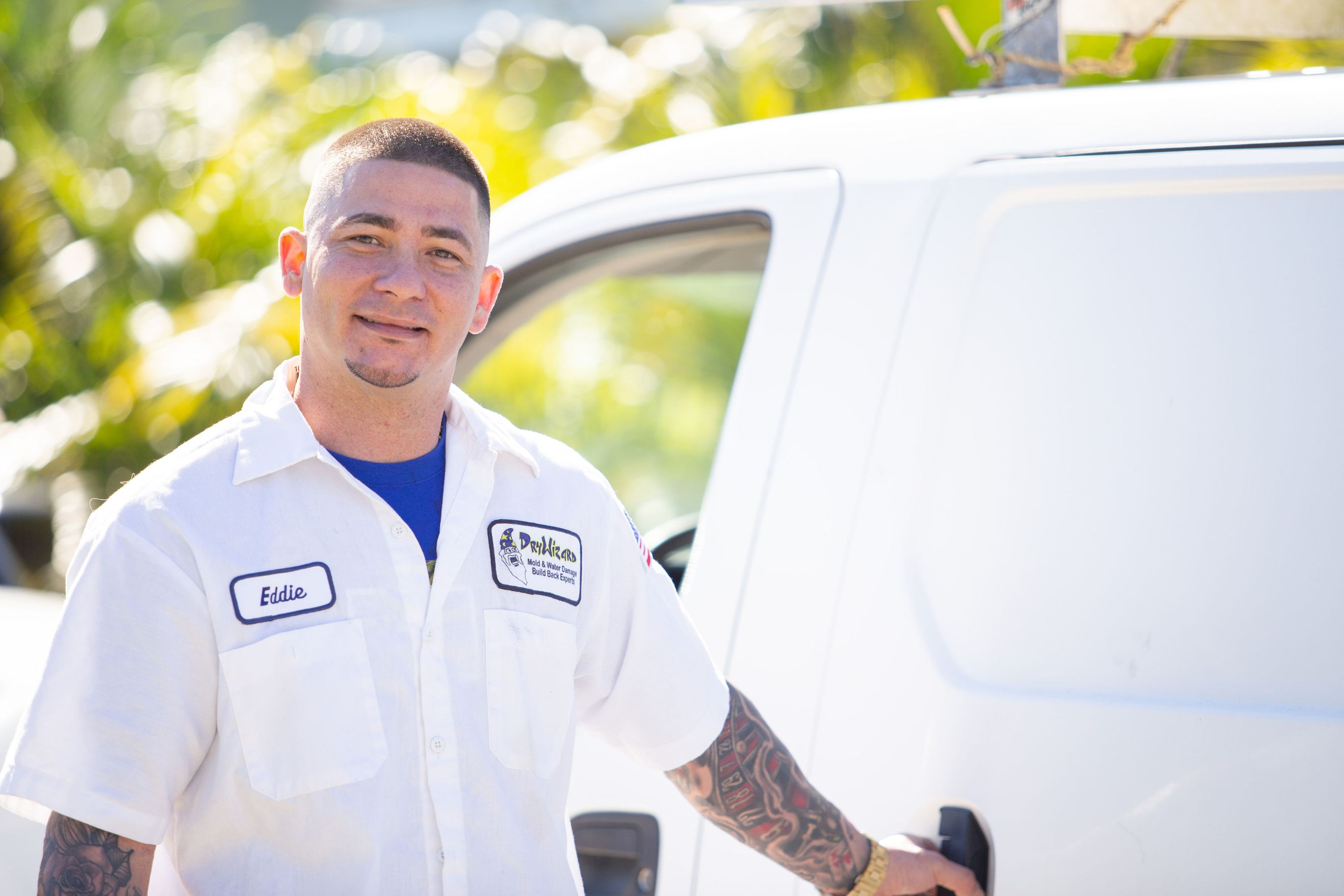 "Once the water gets absorbed by the building materials," says the spokesperson for Drywizard Restoration & Drywall Inc., "it can weaken the entire structure, reducing its lifespan and jeopardizing those who live in it or use it every day. It also leads to the growth of mold which is a health hazard, especially for those suffering from allergies or those with a weakened immune system. With water damage, the restoration process needs to involve more than just surface-level fixes. You need contractors who understand its severity and tackle it quickly and comprehensively."
Drywizard Restoration & Drywall Inc. follows a stringent industry-standard process for restoring properties following water damage. The company takes emergency calls 24/7 and promises to be on the customer's site within 60 minutes. Upon arriving, the company's restoration crew wastes no time in assessing the damage and clearing up the waterlogged areas.
They also use advanced moisture-detecting equipment to find the water permeated at the stud, insulation, and sill plate level. Once all the standing water has been removed and the affected areas have been dried, Drywizard Restoration's crew proceeds with restoring the damaged structural elements to their former state.
"We are extremely thorough in our process," says the spokesperson. "Our work methodology has been finetuned over years of experience offering restoration services across Hillsborough County. We understand just how devastating water damage can be. So, we expedite the restoration process to ensure there is no long-term damage to your home or commercial property. Call us today to find out why so many Florida residents have come to trust our property damage restoration service."
The effectiveness of the family-owned and operated company's strategies and its dedication to customer service have earned Drywizard Restoration an A+ rating from the Better Business Bureau. All its service technicians are licensed, certified, and trained in the regulated methods of the Institute for Inspection, Cleaning, and Restoration Certification (IICRC). It even boasts an impressive overall rating of 4.8 out of 5.0 on its Google Business Profile from over 90 reviews.
A recent review profusely thanks the company and its crew members by saying, "I cannot thank the team at Dry Wizard enough. They came to us during an extremely difficult sinkhole repair. We are so very grateful that they had a sense of urgency in getting rid of the mold in one of our bedrooms which was a direct result of leaks created by the sinkhole. My wife and I both have COPD so getting it repaired quickly and properly was of paramount importance. They showed up when they said they would, and did what they promised within the timeline they had stipulated. The job was perfect. I highly recommend their work. They bring professionalism and integrity to the job."
Drywizard Restoration's full range of restoration solutions includes emergency services such as emergency plumbing and emergency water damage, restoration services such as water damage restoration, fire & smoke restoration, hoarding cleanup, environmental cleanup, and hauling and debris removal, plumbing services such as sewer backups, burst pipes, hot water tanks & removal, sump pump replacement, and leak detection, commercial restoration, pre-disaster planning, and window services.
Readers in Hillsborough County can contact Drywizard Restoration & Drywall Inc at (888) 694-9273 any time of the day for immediate assistance.
###
For more information about Drywizard Restoration & Drywall Inc., contact the company here:

Drywizard Restoration & Drywall Inc.
Caleb Suszko
(813) 684-4800
floodassist@gmail.com
Drywizard Restoration & Drywall Inc.
Valrico, FL 33596