ERTC GOV Reaches Milestone Of 35,000 Clients With Head Agency
August 03, 2023 at 15:54
Carmel, IN based ERTC GOV, leading agency for ERTC filings, is pleased to announce that their conglomeration has served over 35,000 clients.. The company was established to help small businesses navigate the complex Employee Retention Tax Credit process and get the highest possible funding to restore the normalcy of their operations. Learn more here: ERTC 2023.
Mark Sullivan from ERTC GOV says, "We are very happy to be able to say that our entire agency has crossed the 35,000 client milestone. We have been in this business for nearly two years, helping businesses across the US get their ERTC benefits. Over this period, our team has continued to lead the way in providing the highest level of client security and protection, and we are looking forward to continuing that as we move forward."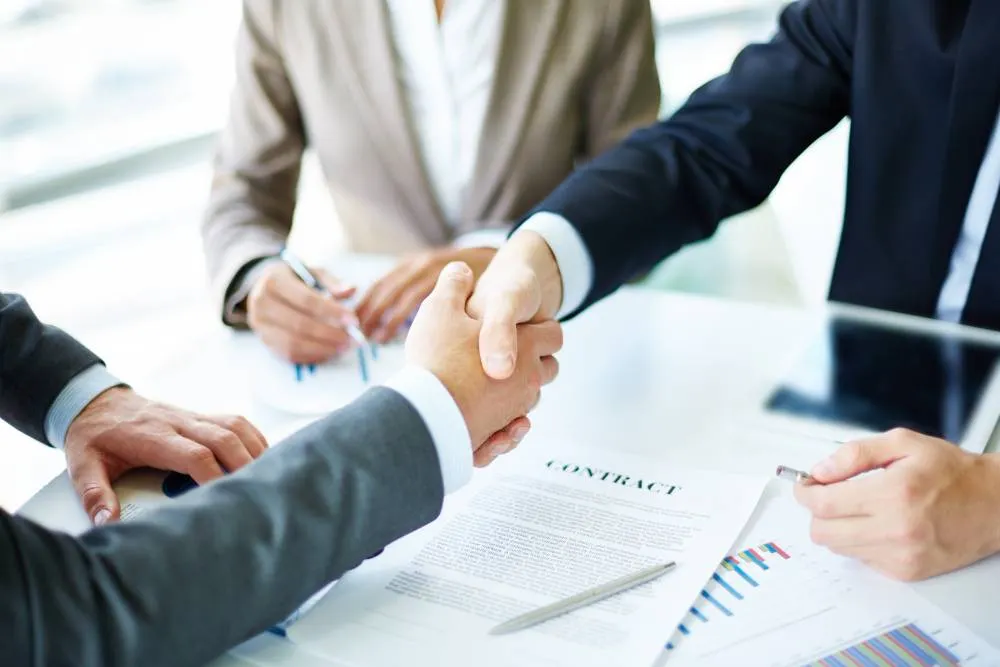 Sullivan credits ERTC GOV's success to the team's commitment to their clients. An example he points out is the fact that they are one of the only few ERTC firms who sign the 941-X (a form used by employees to file either an adjusted employment tax return or a claim for a refund or abatement) for their clients' amended 941s.
He explains, "What this means is that our CPAs take the responsibility with the IRS. Should something be off, or if the client is audited, our audit defense immediately goes to work on their behalf. With most other ERTC firms, what they do is that they have the client sign the form, which means they don't back up their own work and subsequently leave the clients exposed in case of an audit."
ERTC was established by the Coronavirus Aid, Relief and Economic Security (CARES) Act, and it is meant to provide a credit to business owners based on qualified employee wages and health plan expenses paid after March 12, 2020 and before Oct 1st, 2021. While it was initially overshadowed by the Payment Protection Program, in the time since it was established, the ERTC has proved to be quite useful for business owners across the country.
Sullivan says, "The ERTC program was established to help small businesses across the country, but it is a bit of a complex process, which means that business owners may not be able to handle it all themselves. In fact, we found that while a lot of small business owners persevered through the pandemic, keeping their employees on payroll and thereby qualifying themselves for ERTC claims, they remained unaware of their eligibility. That's why we established ERTC GOV. We wanted to make more business owners across the United States aware of the program and the claims that were due, and we wanted to help them get it. We designed our website to make things simple, straightforward, effective and efficient. Business owners can use our website to start their claim without any issues — and any questions or concerns they may have about the process, we are here to help with those as well."
The process of getting ERTC through ERTC GOV is simple and straightforward. Since their redesign, users simply have to follow the short questionnaire. Following that, ERTC GOV will provide users with a secure form to fill in additional information and share data, such as 941 returns, PPP loan documents, and raw payroll data on the website's secure portal. ERTC GOV will take care of the rest of the process.
All that is left for the business owners is to wait for the IRS to process their credit and mail them a check. ERTC GOV is proud to state that they have recently crossed the 35,000 ERTC submissions mark. The company also boasts an average claim rebate of around $150,000 for their clients. To learn more, go here: https://ERTCGOV.com/commonquestions.
Those who are looking to start the ERTC claims process can get it started easily via the ERTC GOV website. The website is also designed to be an easy to use resource for anyone who wishes to learn more about Employee Retention Credit and programs associated with it. Mark Sullivan encourages interested parties to get in touch with him directly for any questions or concerns about the process.
###
For more information about ERTC GOV, contact the company here:

ERTC GOV
Mark Sullivan
317-210-5122
ertcgov@outlook.com
1950 Greyhound Pass #118-19
Carmel, IN 46033