Free Design Consultation Available At Texas Outdoor Lighting Company
August 17, 2022 at 18:27
TX based Blingle! of Northeast DFW is offering a free design consultation to homes and businesses that require an all-included outdoor lighting solution. The company specializes in crafting and implementing lighting solutions for all manner of needs, and customers may now request a detailed review of their property's requirements from some of the industry's top experts.
According to the company, a customer need only reach out via phone or email to schedule a consultation, which is typically the first stage in a 6-7 step process on any project. This stage, however, is completely free, and a customer will be under no obligation to continue with the company's recommendations if they disagree or wish to consult another provider. The company is confident, however, that speaking to their specialists will give customers a proper glimpse of how much they stand to gain by choosing this experienced, talented and passionate team.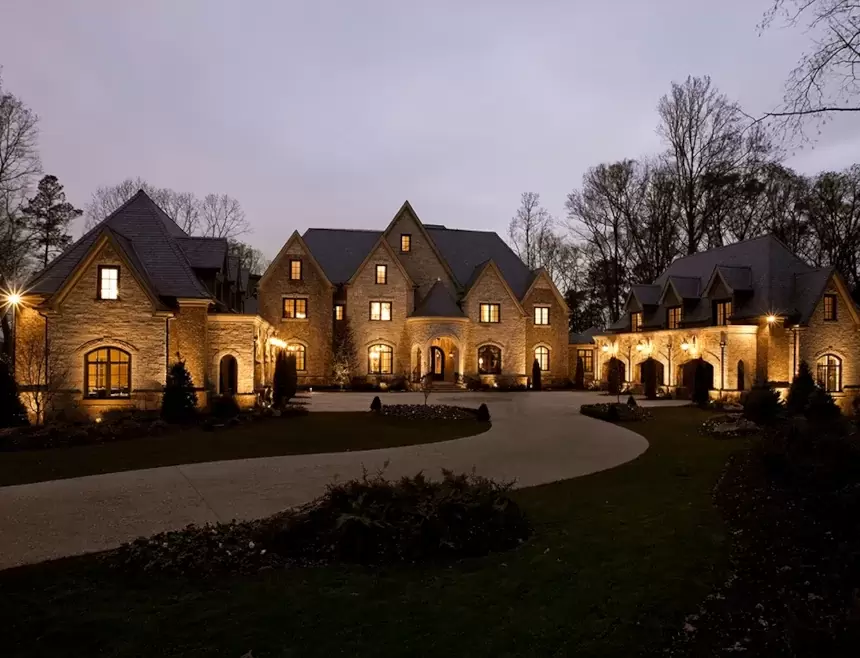 "Every customer is entitled to a thorough design consultation with our specialists," Blingle! of Northeast DFW states. "Further, we are committed to making this process as convenient and educational to our customers as possible, you can let us know if you prefer a virtual or in-person consultation. We will accommodate you as necessary." Whether conducted online or otherwise, this will give customers an opportunity to share their goals and expectations with the company's designers, who will then assess the project's needs and create a digital, visualized representation of the property in question. This will allow the customer to see how the completed installation may look before any formal commitment is made and work is begun in earnest.
In the second stage, the company will use the photos and other media they have captured of the property to create a digital lighting demo. Here, the customer may coordinate with the team to make any adjustments they desire, and this will ensure that the final result will come out exactly as expected. Blingle encourages customers to be open about their opinions here since this will be their best opportunity to get the team on the same page regarding their wishes. Following this will be the contract and scheduling phase, then installation and ongoing maintenance for the duration the solution is active. In cases where the customer requires a permanent fixture, this will be the last stage, but non-permanent (season and so on) solutions will be taken down at the appropriate time.
The Northeast DFW outdoor lighting company has designed and installed such solutions for countless customers, and they are proud of the fact that much of their business is a result of homeowners and businesses returning for new projects. For instance, many in the area trust the company completely to raise, care for and then take down their seasonal and holiday lighting, such as during Halloween, Christmas and more. In fact, Blingle suggests that customers waste no time getting in touch if they plan to have a custom lighting installation for these periods. The team has a great deal of experience working under demanding deadlines, and customers can always rely on their expert advice to help identify new ways to increase efficiency. However, a truly custom solution will likely take both customer and team some time to iron out to the former's full satisfaction, and getting started early can make it easier for such decisions to be made without undue pressure.
Examples of this efficiency and commitment to practicality can be found in the products the company utilizes as well. Blingle exclusively works with manufacturers and providers that meet their stringent standards, and this means customers benefit from the use of professional grade lighting products and technology that both provides the impact they are looking for and keeps lights on longer, brighter and so on. Further, as longtime residents of Northeast DFW Texas, the team also prefers to use lighting that can withstand the full range of the region's weather.
Blingle's lighting specialists and design team look forward to making the community's outdoor spaces as vibrant and welcoming as they deserve. In addition to the usual methods of communication (phone, email, etc.) interested parties may connect with Blingle through their social media platforms. The company is always pleased to share the results of their work and talk to their customers in these spaces.
###
For more information about Blingle! of Northeast DFW, contact the company here:

Blingle! of Northeast DFW
Brad McEowen
972-430-5900
bmceowen@blingle.com
1000 Jupiter Rd, Suite 700, Plano, TX 75074