Hinsdale Flower Shop & Flower Delivery Immerse in a World of Timeless Floral Artistry
August 14, 2023 at 18:29
Hinsdale, IL - Hinsdale Flower Shop & Flower Delivery, the revered family-owned local establishment, invites flower enthusiasts to embark on a captivating journey through the enchanting world of floral arrangements and captivating English gardens. Since its establishment in 1954, this premier floral destination has been adorning the Chicago area with exceptional artistry, tasteful home decor, and unparalleled customer service. With two conveniently located stores in Hinsdale and Orland Park, Hinsdale Flower Shop & Flower Delivery is dedicated to ensuring that every shopping experience is an absolute delight, consistently surpassing expectations and crafting truly extraordinary floral gifts.
As a trusted and long-established florist, Hinsdale Flower Shop & Flower Delivery offers an extensive array of services to cater to every floral need. The professional team takes pride in curating a delightful shopping experience and ensuring that each floral gift is nothing short of perfection. Customers can confidently choose Hinsdale Flower Shop & Flower Delivery as their first choice for beautiful flowers that infuse joy into any occasion.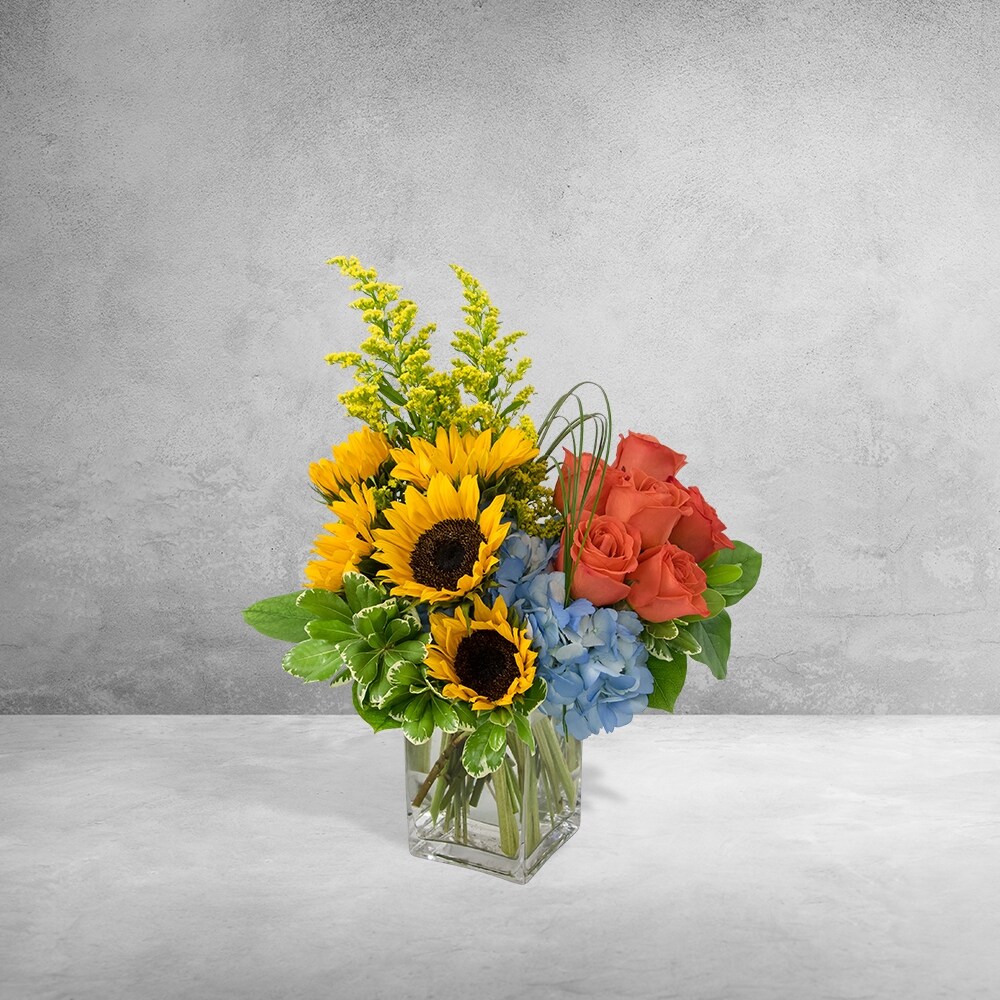 At Hinsdale Flower Shop & Flower Delivery, the art of personalization takes center stage. The highly skilled team specializes in crafting bespoke floral arrangements that flawlessly embody individual styles and preferences. With meticulous attention to detail, they expertly weave sentiments into the language of flowers, creating an unforgettable experience for both the sender and the recipient.
When it comes to weddings and special events, Hinsdale Flower Shop & Flower Delivery excels in transforming visions into reality. From enchanting bridal bouquets that radiate romance to breathtaking centerpieces and venue decorations that set the stage for pure enchantment, the talented team works closely with clients, ensuring that every intricate detail surpasses expectations. With a commitment to flawless execution, they bring dreams to life, one petal at a time.
In addition to their exceptional services, Hinsdale Flower Shop & Flower Delivery offers exclusive corporate partnerships tailored to businesses. They understand the importance of enhancing the ambiance of office spaces and businesses with exquisite floral designs, infusing them with a warm and inspiring atmosphere that fuels creativity and positivity. From regular flower arrangements that brighten every corner to plant maintenance services that nurture a thriving environment, they become a trusted partner in enhancing workspaces.
Understanding the value of time, Hinsdale Flower Shop & Flower Delivery ensures prompt service with their same-day flower delivery throughout the expansive Chicago area. Whether customers are commemorating a momentous occasion or surprising a loved one, they can rely on the shop's dependable delivery to ensure that each bloom arrives fresh and punctual, adding a touch of magic to every heartfelt moment.
For over six decades, Hinsdale Flower Shop & Flower Delivery has solidified its reputation as the go-to destination for exceptional floral artistry in the Chicagoland area. The shop's unwavering commitment to delivering the highest quality products and extraordinary service has cultivated a loyal customer base, making it the ultimate choice for all floral needs.
Hinsdale Florist
To ensure convenience and accessibility, Hinsdale Flower Shop provides multiple avenues to engage with its offerings. Customers can connect with the knowledgeable team directly at (630) 323-0313 to inquire about their exceptional floral arrangements and effortlessly place their orders. Alternatively, they can embark on a virtual journey through the user-friendly website at www.hinsdaleflowershop.com, where an extensive catalog of exquisite floral creations awaits. With just a few clicks, customers can conveniently place their orders and arrange for prompt delivery to their desired location.
With an unwavering commitment to exceptional quality, personalized service, and customer satisfaction, Hinsdale Flower Shop & Flower Delivery invites flower enthusiasts to immerse themselves in the timeless beauty of flowers and create unforgettable moments that will be cherished for years to come.
###
For more information about Hinsdale Flower Shop and Flower Delivery, contact the company here:

Hinsdale Flower Shop and Flower Delivery
mitchelldave@sbcglobal.net
(630) 323-0313
https://www.hinsdaleflowershop.com/
Hinsdale Flower Shop and Flower Delivery
17 W 1st St
Hinsdale, Illinois 60521