Holistic Dentist in Sydney Explains What Is Involved in a Holistic Dentistry Consultation
June 24, 2022 at 16:40
Sydney Holistic Dental Centre, a dental office in Sydney, NSW, Australia, wants to explain the kind of consultation that they provide for new patients and the benefits of holistic dentistry in Sydney. During the new patient consultation, they want to get to know the patient, particularly with regard to the health profile of the individual. This includes whether pain is felt in the teeth or gums, if the patient is suffering from headaches and pain in the neck and jaw, and how does the patient sleep. They will also take some digital scans to find out if there are any underlying dental issues. They will then have a detailed discussion with the patient about oral health and whether there are any steps that the patient can take to enhance dental health and overall health. It is also important to note that they work with other healthcare practitioners in helping the patient attain optimal health.
During the initial patient consultation, the holistic dentist will also discuss several possible treatment options. They will generally not start dental treatment during the first visit because of several reasons. First of all, without seeing the patient in person, they will not be able to allocate the appropriate time for the work that is needed. Second, it is during the consultation that the patient will have the chance to ask any questions about potential treatment alternatives. This will allow the patient to make an informed decision about any of the treatment options. Third, seeing the patient first before starting treatment allows for the establishment of a specific treatment plan.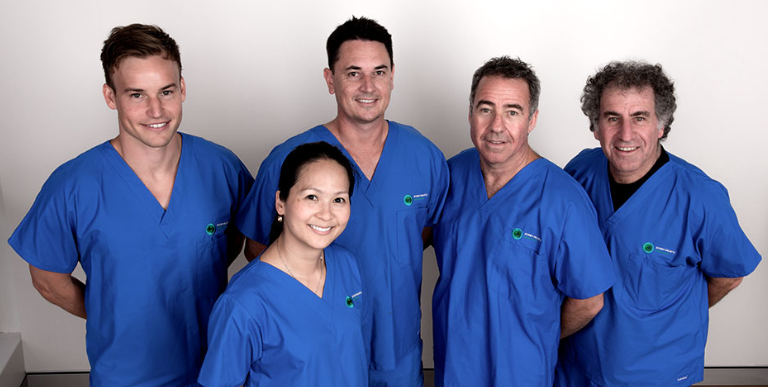 Robyn Farley, practice manager at Sydney Holistic Dental Centre, says, "Holistic dentistry relates your oral health to your general health. Any holistic practitioner should relate a holistic health model and be able to explain to our patients how our practice fits into their health model. Central to holistic dentistry is an understanding of the impact of infections in the gums, teeth or jawbone on your overall health. As dental practitioners, we place foreign material in our patients' mouths. Therefore, choosing filling materials that are not toxic, aesthetic, strong and are biocompatible with good health is very important. The treatments of tension headaches, neck aches, migraines or jaw problems are also incorporated into holistic dentistry, together with nutritional and postural advice."
They want to point out that pain is actually a poor indication of whether there is an issue with a particular patient. In their experience, they have noted that a significant percentage of dental problems present with no pain whatsoever. For instance, they had one patient who was in a lot of pain while another patient never had felt any pain despite having extensive decay and infections. Thus, even those who don't feel any pain may also benefit from a holistic dental and general health evaluation. They would like to recommend that those who are experiencing certain symptoms to go to them for a comprehensive oral health evaluation. These include: toothache or pain in the jaw; cosmetic issues; snoring, poor sleep or sleep apnea; bad breath; breathing problems or poor posture; headaches, jaw pain, or neck aches; wisdom teeth pain; and bleeding or sore gums.
Founded in 1979, Sydney Holistic Dental Centre is committed to providing the best quality of dental treatment in a caring and comfortable dental office. Based on the idea that there are many connections between oral health and whole body health, it has been their goal to help patients in enhancing both their dental health and their overall well-being. Their team is ready to provide high quality and the most up-to-date advice and care to their patients, while ensuring that the treatment is suitable for the patient's specific requirements.
When in need of a holistic dentist Sydney residents can visit the Sydney Holistic Dental Centre website or contact them through the telephone or via email. They are open from 8:00 am to 6:00 pm, from Monday to Friday.
###
For more information about Sydney Holistic Dental Centre, contact the company here:

Sydney Holistic Dental Centre
Robyn Farley
(02) 9221 5800
shdc@shdc.com.au
17/111 Elizabeth St, Sydney NSW 2000