Inflatable Adventures Is Offering High Quality Party Rentals in Oklahoma City, OK
May 09, 2023 at 19:16
Inflatable Adventures is offering high-quality bounce houses and party rentals for all occasions in Oklahoma City, OK. Readers can find out more about the company by visiting https://www.inflatableadventures.org/.
The Oklahoma City party rental company offers a wide range of inflatable rental options such as bounce houses, combos, waterslides, interactive inflatables, obstacle courses, and more. Customers can also opt for any of the Summer Adventure or Birthday Party packages that bundle together the most popular rental options for a complete party experience. The packages also include the company's add-on rentals such as concession stands.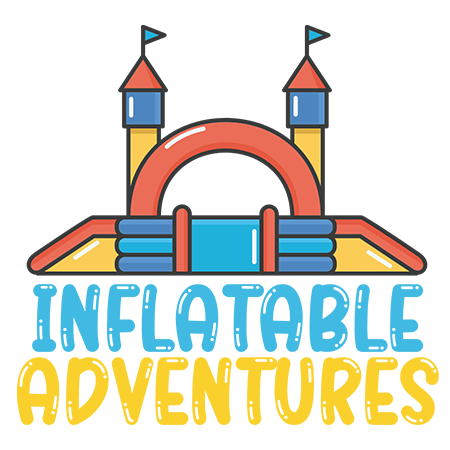 Inflatable Adventures focuses on delivering exceptional customer service and pays special attention to the safety of its rentals. The company's offerings are fully insured and state-inspected, giving Oklahoma City residents the peace of mind of knowing they are getting the best party rentals that money can buy. All inflatables are cleaned and sanitized after they come in ensuring a fresh new experience for every subsequent rental.
The company backs up its high-quality party rentals in Oklahoma City with a streamlined customer experience that includes convenient online booking. Customers can visit its website and browse through the several rental options available. The inflatable listings are accompanied by all the relevant details such as the recommended age, dimensions, and the number of outlets and blower units required. Once a selection is made, customers can choose a party date using a simple calendar widget, choose the start and end time, and complete the transaction online.
"We aim to make your party the best it can be for you and all your guests," says the spokesperson for Inflatable Adventures. "With an exhaustive range of top-quality inflatables that are perfect for all ages, you will never run out of ideas to make every event the envy of the entire neighborhood. We are also dedicated to delivering a safe experience and this means being meticulous in maintaining our inflatables after every rental. So, if you are planning a party in Oklahoma City, call Inflatable Adventures to ensure your event is packed wall to wall with unforgettable fun. Follow us on Facebook at https://www.facebook.com/profile.php?id=100080951723705 to find out more."
Established in 2001, Inflatable Adventures is trusted by several local organizations that rely on its services to deliver a fun and engaging party adventure for their members, clients, and guests. Some of these include the YMCA, the City of Oklahoma, the University of Science & Arts of Oklahoma, Roto-Rooter, Life Church, and 93.3 Jake FM. The company can cater to all kinds of private and public events including birthday parties, corporate events, church outings, school events, festivals, and more.
Inflatable Adventures serves customers in and around Oklahoma City including Bethany, Moore, Tuttle, El Reno, Mustang, Edmond, Midwest City, Newcastle, and nearby areas. In case a site is outside of the company's service area, it can still deliver the rentals for a nominal fee.
Oklahoma City residents have repeatedly praised Inflatable Rentals for its varied and well-maintained rentals, responsive customer service, and affordable pricing. The company even boasts an impressive overall rating of 4.8 out of 5.0 from over 70 reviews on its Google Business Profile, which can be found at https://goo.gl/maps/3nHT2JqKu8mffSas5.
A recent customer review says, "Inflatable Adventures was so great to work with! They were timely and efficient! The inflatable was clean and sturdy. All the kids had so much fun! I also rented several tables too. So convenient to be able to rent extras for our party. I won't hesitate to use them again for future parties!"
Another 5-star review says, "We had such a blast! The inflatable was a hit with the kids and adults! The Inflatable Adventures staff were so friendly and quick. Set up was early enough before our party and pick up went so smoothly. I would recommend them to anyone. What a wonderful company and staff."
Residents in Oklahoma City who are currently planning a party can reach out to Inflatable Adventures at (405) 324-0622 to inquire about its services or to book a rental.
###
For more information about Inflatable Adventures, contact the company here:

Inflatable Adventures
"Josh Laughter "
14052518465
fun@inflatableadventures.org
Oklahoma City, OK 73162