Kelly Masonry Transforms Philadelphia's Main Line with Premier Outdoor Living Spaces
May 22, 2023 at 19:42
SPRINGFIELD, PA - In an exciting development that reinforces its position as a leader in the home improvement industry, Kelly Masonry, the premier outdoor living space contractor in Springfield, is delighted to announce the expansion of its coveted outdoor living space company to the prestigious main line of Philadelphia. This expansion will include Gladwyne, Ardmore, Bryn Mawr, and Paoli, marking a significant milestone in the company's growth and commitment to superior service.
Kelly Masonry, renowned for its innovation and craftsmanship in the creation of outdoor living spaces, is set to bring a new level of luxury and aesthetic appeal to the Main Line of Philadelphia. These exclusive neighborhoods, known for their beautiful homes and lush landscapes, can now access unparalleled design expertise and robust construction capabilities.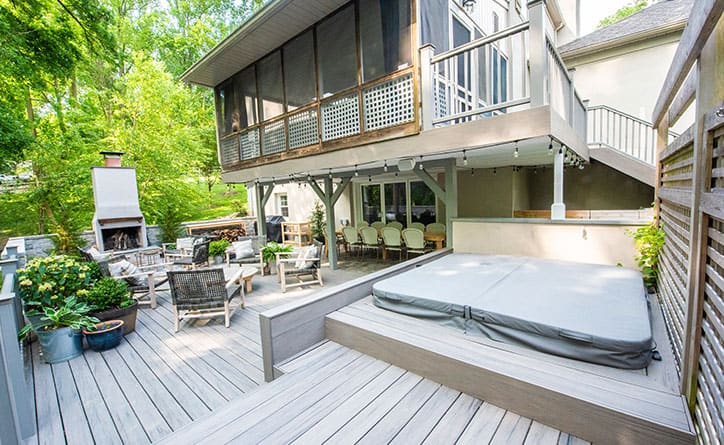 Kelly Masonry takes pride in creating outdoor living spaces that enhance the beauty of homes and augment their value. The company achieves this by employing a holistic approach that marries innovative design with superior craftsmanship. Kelly Masonry's team of highly trained professionals is committed to delivering projects that meet the unique needs of homeowners while reflecting the architectural style and character of each community.
The move to expand its services into the Main Line reflects Kelly Masonry's response to a growing demand for highly customized, exquisite outdoor living spaces in these affluent neighborhoods. The company's bespoke services - ranging from custom decks, patios, and outdoor kitchens, to fireplaces and water features - will provide homeowners with a variety of options to enhance their outdoor environments.
John Kelly, Owner of Kelly Masonry, expressed his excitement about the expansion: "We're thrilled to bring our unique blend of creative design and meticulous craftsmanship to the Main Line. Every project we undertake reflects our commitment to transforming spaces and enhancing lives. As we expand, we're looking forward to creating more beautiful, functional, and enriching outdoor living spaces that will stand the test of time."
Kelly Masonry is a premier provider of outdoor living spaces on the Main Line of Philadelphia. Known for its innovative designs and top-quality materials, Kelly Masonry delivers a seamless blend of beauty and functionality, transforming spaces into perfect venues for relaxation and entertainment. Kelly Masonry is located at 1347 Baltimore Pike, Springfield, PA, 19064, US. Interested clients can contact the company at (610) 812-8759 to get a quote or schedule a consultation. Visit their website for more information.
###
For more information about Kelly Masonry, contact the company here:

Kelly Masonry
John Kelly
(610) 812-8759
admin@kellymasonrymainline.com
Kelly Masonry
1347 Baltimore Pike
Springfield, PA 19064