La Mer Homes Presents Wide Range of Stunning Beachfront Villas In Cyprus
July 19, 2023 at 16:23
Protaras, Cyprus -
La Mer Homes would like to invite travellers to spend their vacations at the company's beautiful beach villas in Cyprus. The company is accustomed to helping tourists and other parties make the most of their visit, and they look forward to welcoming new guests during the summer. With holiday villas and apartments in every major tourist city along the east coast, including Protaras, Ayia Napa, Larnaca, and more, La Mer Homes has helped create many magical summer holidays in Cyprus. All La Mer rentals can be found in prime locations, and there are great deals available for every one of their 150+ exclusive rental properties.
From modern, luxury villas with luxury pools to family homes and apartments, La Mer has something for everyone. Making sure their guests have the best stay possible is the primary goal at La Mer, and this is why they make it a point to provide their full support and assistance with any booking. Guests will find they have a full team of knowledgeable assistants to help them pick out the right place for their budget and needs (and generally help with the holiday booking process) when they work with La Mer Homes.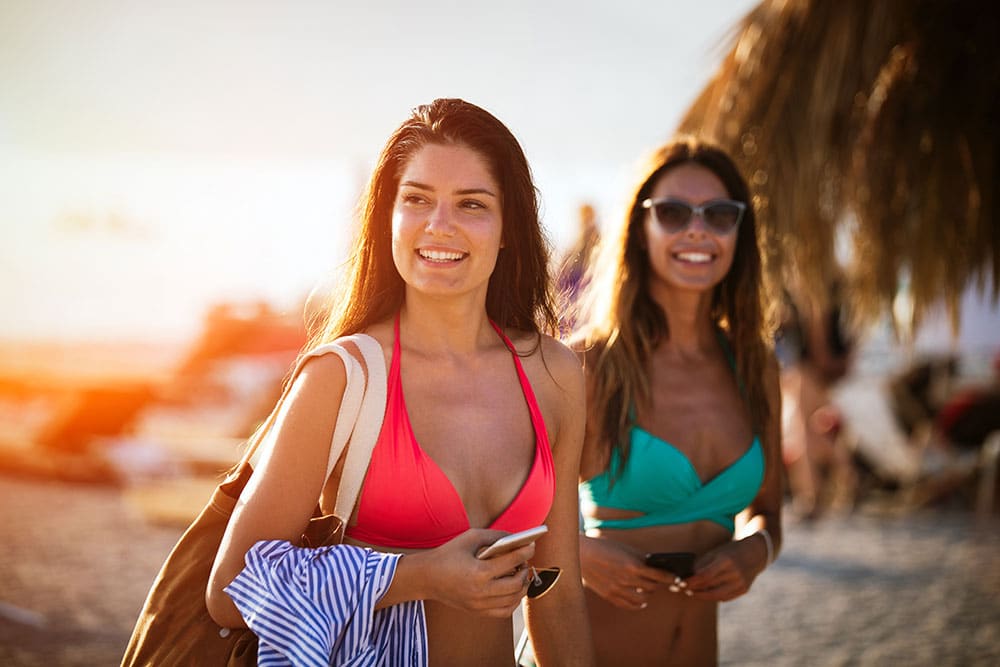 Each La Mer premium holiday booking also includes add-on services that guests can discuss with the concierge team. These include boat hire, airport transfers, car hire, welcome food baskets, and much more all — with the intention of creating the best holiday experience possible.
The company's main focus, however, lies in helping people find beautiful seaview holiday villas in Cyprus. La Mer Homes excels at this, and they have a strong reputation for guiding countless people towards the perfect summer island holiday.
"At La Mer Homes, you can discover the very best of Cyprus' beautiful landscapes, sandy beaches and sunny climate," says La Mer Homes. "Whether you're holidaying as a couple, with family or friends, our exclusive beach villa selection has something for everyone. Booking your stay with our travel experts ensures that you will find the best possible price and experience when you stay in one of our many villas by the beach."

In addition to helping holiday makers find beachfront properties, La Mer Homes offers a range of property management services. Owning property can be incredibly lucrative, but it can also be very stressful. Getting to the point where a piece of property produces steady, reliable income takes a lot of time and effort. It can also be quite costly, initially.
Fortunately, La Mer Homes provides the knowledge and resources needed to make owning property and making money from it far less challenging. Property management is an ever-changing field that requires owners or managers to keep on top of changes in the market at all times. To accommodate this requirement, La Mer has a team of experts in a variety of fields who work to provide a hassle-free, cost-effective property management service.
Additionally, the company offers assistance to those who wish to find the best properties for purchase in Cyprus. As an independent registered estate agency with a team of professionals who are dedicated to helping their guests find the ideal property, La Mer provides its clientele with access to the best listings in the region.
Cyprus is a popular holiday destination, thanks to the island's vibrant culture and natural beauty. What the island is best known for, however, is its world class beaches. Holiday makers come from far and wide to experience Cyprus and its white sandy beaches. It is the third largest island in the Mediterranean and has a deep and interesting history which has led to the creation of a culture and society that has enchanted visitors for centuries. Every year, millions of tourists visit the island, particularly in the summer where they go on to have memorable experiences on what many consider to be the most beautiful island in the world.
La Mer Homes has made it a mission to help people experience the best of Cyprus in hundreds of unique ways. Whether they intend to visit once, visit occasionally or stay forever, La Mer Homes is there to help make sure every aspect of a guest's stay goes according to plan.
Travellers may get in touch with the company today to start planning a trip to Cyprus with La Mer Homes. More information on La Mer Homes and their services can be found at the following here.
###
For more information about La Mer Homes, contact the company here:

La Mer Homes
Emilios Kafas
+357 23740053
info@lamerhomes.com
7-8, 259 Protaras Ave 5291, Paralimni, Cyprus