New Private Gym For Rent Hong Kong Launch - Palace Studio's Premium Private Fitness Studio in Central
July 26, 2023 at 16:46
Hong Kong Island, Hong Kong -
Palace Studios is offering fully equipped private fitness studios with easy online bookings to Hong Kong residents. Learn more about their new gym app at https://palace-studios.com/
Located in the heart of Central, Hong Kong, Palace Studios caters to both freelance personal trainers and fitness enthusiasts who need a private space for 1-on-1 or 2-on-1 personal training sessions. The spaces maintained by Palace Studios, called Palace One and Palace Two, can be booked by the hour, lease-free, based on the client's schedule. Visit https://palace-studios.com for more information.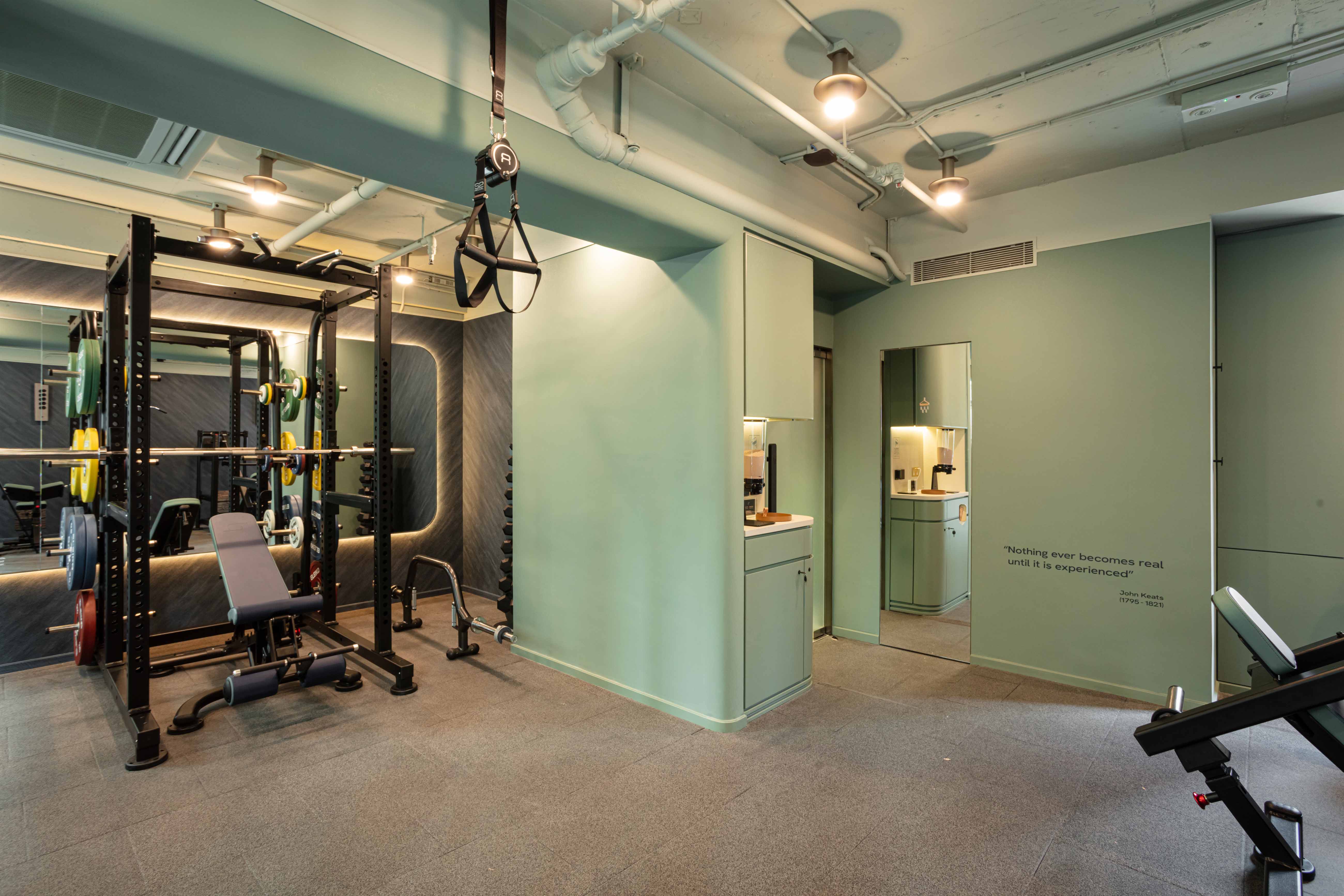 "Our innovative fitness solutions in Hong Kong are centred around technology and design," says the spokesperson for Palace Studios. "We not only want to make it easy for you to plan and schedule your workouts, but also ensure you have an elevated experience when you are here. With our multifunctional private workout studios in Hong Kong, you can finally embark on your fitness journey on a schedule that fits your busy lifestyle. Moreover, if you are a personal trainer who aims to give your clients only the best, you'll be hard-pressed to find a better private fitness space in Hong Kong than Palace Studios."
Palace Studios are equipped with premium branded equipment and accessories such as a dual adjustable pulley, incline hyper back extension, lat row combo, leg extension/leg curl combo, leg platform, pendulum squat, power rack, air bike, and more. The premises are also maintained to a high level of sanitation to deliver a pleasant workout environment for all visitors.
The spaces have been designed with sustainability and client well-being in mind. To that end, Palace One and Palace Two boast sustainable air quality monitoring, eco-friendly paints, and décor choices that promote an overall holistic green experience. Clients get to enjoy using equipment and supplies from top manufacturers such as Mega Automation, Dyson, VationX, Eico, A&T Sports, Urban Spring, Clean Nutrition, Perma, and more.
The ease and simplicity of working with Palace Studios come from its robust digital services. The Hong Kong private fitness studio has apps for both iOS and Android that allow customers—trainers as well as individual clients—to make online bookings from wherever they are. The app also serves as a key to unlock the space when clients arrive for their scheduled workouts.
"Just download our app and get instant flexible, private, and on-demand access to our modern studio spaces," the spokesperson says. "Select your studio, your training option, and your session date and time to book your ideal workout session. You can also pay the studio session fee directly from within the app using a credit card. When you arrive for your session, the app also grants you secure automated access to the space that you booked. We are truly paving the way for the future of health and wellness in Hong Kong."
As previously announced, Hong Kong residents have shared their appreciation for Palace Studios' services through several testimonials. One client says, "The Swiss army knife of training and rehabilitation space. The evolution of an all-encompassing experience safely packed into one micro-studio. Private. Exclusive. World Class." Another trainer writes, "Modern, convenient, and stylish. Palace is the perfect place for any trainer to bring a premium workout experience to their clients. This is truly the future of health and wellness."
Visitors planning on booking workout sessions at Palace Studios are encouraged to check out a 360° view of all areas of Palace One and Palace Two on its website. The spaces, located at 5/F, 46 Lyndhurst Terrace, Central, are easily accessible via both public and private transport.
The spokesperson for Palace Studios also has a message for landlords in Hong Kong seeking to eke more value out of their underutilised properties, "Palace Studios has perfected the design, aesthetic, and functional choices that it takes to create and maintain a high-end workout space. Our team can help you turn your Hong Kong real estate into a profitable venture."
Hong Kong residents are urged to find out more about Palace Studios and make bookings by visiting https://palace-studios.com/our-spaces
###
For more information about Palace Studios, contact the company here:

Palace Studios
Information
+852 9878 5785
hello@palace-studios.com
46 Lyndhurst Terrace, Central, Hong Kong