Trash Bandit Dumpsters Offers Dumpster Rental Service in Randleman, NC
July 11, 2022 at 16:29
Randleman, NC based Trash Bandit Dumpsters is pleased to share that their team can deliver dumpsters to any customer in the area. Focusing on convenience, speed and safety, the company offers an excellent customer service experience along with their dumpster rentals. Anyone interested in renting a dumpster can do so via the company's website: https://www.trashbandit.net/.
Trash Bandit Dumpsters runs their entire operation on the belief that renting a dumpster should be an easy, hassle-free process. Customers, especially homeowners, who find themselves in need of such junk removal services typically have other concerns on their mind at the time, such as the main task of cleaning out their attic, yard, garage or basement. This alone can be quite arduous, so the company makes it a point to ensure no stress is added from their end. When a customer gets in touch or makes an online booking, Trash Bandit Dumpsters immediately makes their needs a priority.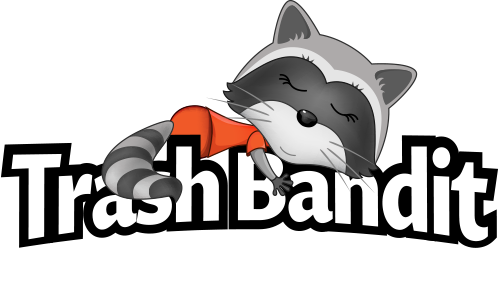 Dumpsters are available in a couple of sizes, namely the 15-yard dumpster and the 20-yard dumpster. With a standard rental period of five days, customers can have a dumpster sitting on their property around the clock as they fill it up with any unwanted items, trash and so on. Trash Bandit Dumpsters can haul away virtually anything their customers dispose of, and the company often deals with televisions, furniture, fixtures, hot tubs, refrigerators, yard waste and much more. Notably, they can also dispose of e-waste, so customers need not be concerned about any electronics they wish to get rid of. Where possible, items will be recycled, but the company assures the community that everything entrusted to them will be disposed of in line with all state and federal regulations. In the event five days is not enough for the customer to fill up the dumpster, the company assures that the rental period can be extended smoothly for a small fee. The same is true if the weight of the dumpster's content exceeds the rental's conditions.
Trash Bandit Dumpsters works with customers throughout Randleman, NC and the surrounding areas, and they are always willing to go out a little further if a customer happens to reside outside their regular service area. Accommodations can be made to ensure the customer receives their dumpster at the expected time, though a small fuel surcharge may be added. This is not true in every case, however, and the company encourages customers to contact their representatives for a more accurate quote. The company proudly serves the communities of High Point, Archdale, Asheboro, Ramseur, Pleasant Garden, Hampstead and much more. A full illustration of their service area can be found on the company's website.
Since the company serves both residential and commercial customers, they understand that dumpsters may be needed on an ongoing basis in certain situations. If this happens to be the case, a customer can simply request a swap out service that can be extended as long as necessary. A neighborhood, for instance, may require that their used dumpsters be replaced with new, empty dumpsters each week when the previous units are hauled away, and this system can be implemented for the foreseeable future. On the other hand, certain customers may prefer to have a swap out take place on a limited number of occasions, making this useful for contractors and so on who know how long their project is expected to run for.
Trash Bandit Dumpsters takes an active interest in improving their services at every opportunity, and they are always ready to receive feedback from their customers. While the team is proud of the service they provide, they recognize that there is always room for improvement. As a result, customers are invited to get in touch whenever they wish if they have any suggestions or comments on how the company can serve them better. They can also see what other customers are saying at the following link: https://goo.gl/maps/MBLurwV5fQjNE1Hz8.
Customers in and around Randleman, NC may use the company's official website to rent their next dumpster from the comfort of their home. Should they require any further assistance, they are welcome to contact Trash Bandit Dumpsters directly as well.
###
For more information about Trash Bandit Dumpsters, contact the company here:

Trash Bandit Dumpsters
Graham MIller
(336) 588-1030
info@trashbandit.us
113 Central Piedmont Court
Randleman NC, 27317